Fort Myers is synonymous with beachside luxury. In fact, condos for sale in Fort Myers have access to more than 20 stunning oceanside spots. It's a great time to invest in Fort Myers beach condos as the market is growing in value year over year and is not expected to slow down any time soon, but doing so will require you to partner with an expert local real estate agent who can help you navigate the waters. Being so close to the water is easily one of the best parts of living in southwest Florida, so if you're interested in exploring condos for sale in Fort Myers and want to know which beaches you'll have access to, here are seven of the best beaches in the area.
Fort Myers Beach
One of the most well-known oceanside areas in southwest Florida is Fort Myers Beach, which is a town of its own that encompasses all of Estero Island. The prettiest beaches and the best of Fort Myers beach condos are found here. Not only known for its more than 20 beaches, but Fort Myers Beach is also where you'll find an incredible number of unique shells. Shelling is a favorite pastime of locals in Fort Myers, as new shells are washed ashore with every tide. Once you've found a conch or king's crown to display at home, relax on the bright sand as the sun sparkles off the water. Stop by the Fort Myers Beach Pier to snag the best fishing spot or watch the pelicans swoop by overhead. For casual bites on the beach, stop by the
Salty Crab Bar & Grill
. Matanzas on the Bay is another cozy beachside eatery serving fresh-caught seafood, pizza, and a selection of beer and cocktails from the bar.
Newton Beach Park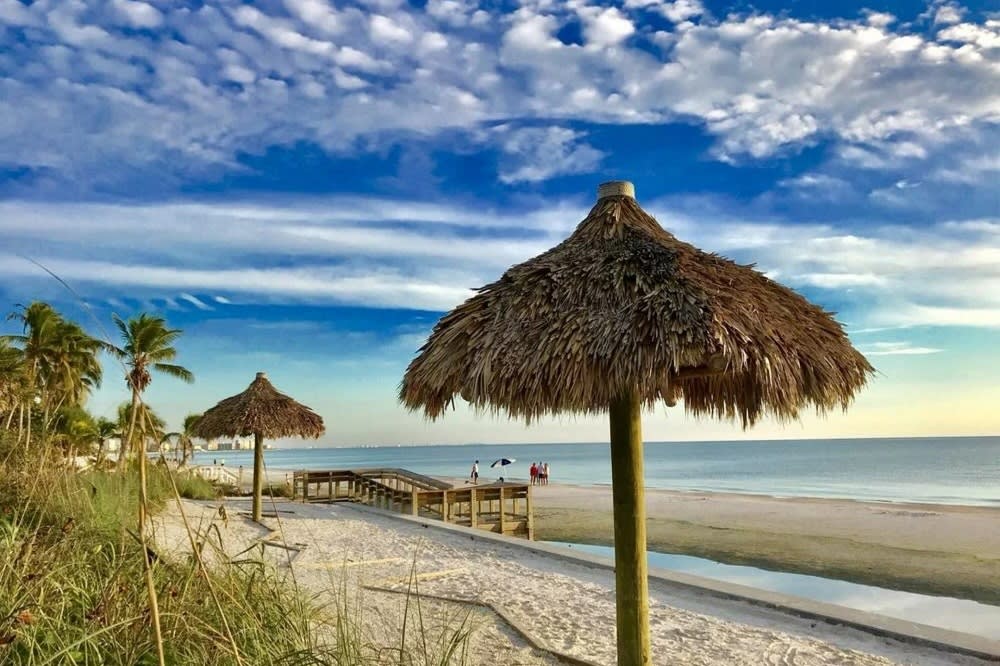 Photo courtesy of Parkbench
Some of the best Fort Myers beach condos sit all up and down the coast of Estero Island, steps from beaches like Newton Beach Park, a small-but-beautiful beach south of the city. Full of historic charm, Newton Beach Park is named for one of its earliest residents, Jim Newton, known as being a close friend to significant figures like Thomas Edison and Henry Ford. Jim Newton and his wife Ellie lived in a beachfront home called Seven Seas, helping to establish Newton Beach and Fort Myers as a destination for waterside living. Now, the beach offers gorgeous views of the Gulf from sun-up to sun-down, with picnic tables, onsite showers and restrooms, and Cheeki Huts for shade. Fort Myers locals love Newton Beach Park for its quiet serenity and gentle waves.
Bunche Beach
Bunche Beach is next on our list and is part of the San Carlos Bay Bunche Beach Preserve. A small, clean beach, Bunche is perfect for an afternoon picnic or a game of beach volleyball. Known for its abundance of unique shells, starfish, and resident crabs, Bunche Beach is perfect for anyone who's invested in condos for sale in Fort Myers and prefers to have more of the sand and surf to themselves. Bunche Beach also has a great kayaking scene, connecting from the beach to waterways that flow inland across the preserve. For the best experience, start inland at
Kayak Excursions
and rent a kayak or stand-up paddleboard. Then, paddle your way toward the Gulf. That will provide the best views of the local flora and fauna, including old mangrove trees, seabirds, turtles, and more. When you've finished exploring, visit the Lighthouse Restaurant & Bar for waterfront dining with a menu of seafood, steak, and fantastic Key Lime Pie.
Bowditch Point Park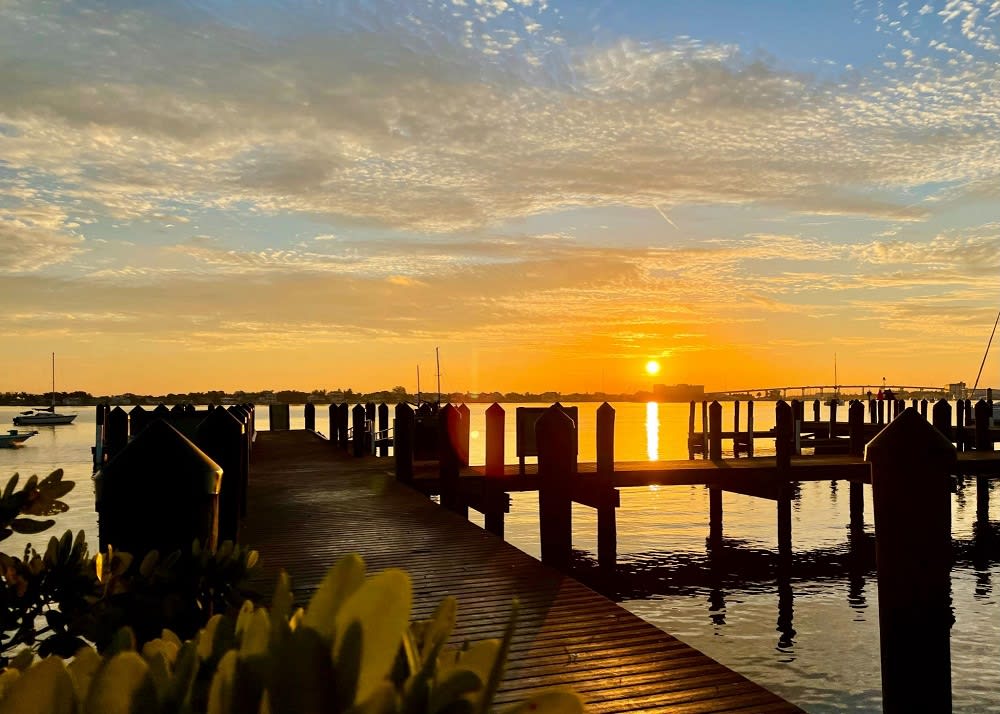 Photo courtesy of Fort Myers
At the tip of Estero Blvd, you'll find
Bowditch Point Park
, a beautiful nature preserve and recreational beach with almost 360-degree views of the water. If you want to find the best sunset spot in Fort Myers, Bowditch Point is the best place to find it. With woods to explore and less foot traffic than some of the other nearby beaches, Bowditch Point Park is a true treasure on the island. The park is perfect for all the classic beach activities, whether you love splashing in the surf or watching the kids build sandcastles, but it also offers hiking and walking trails that lead you through the tropical southwest Florida bush.
Lovers Key State Park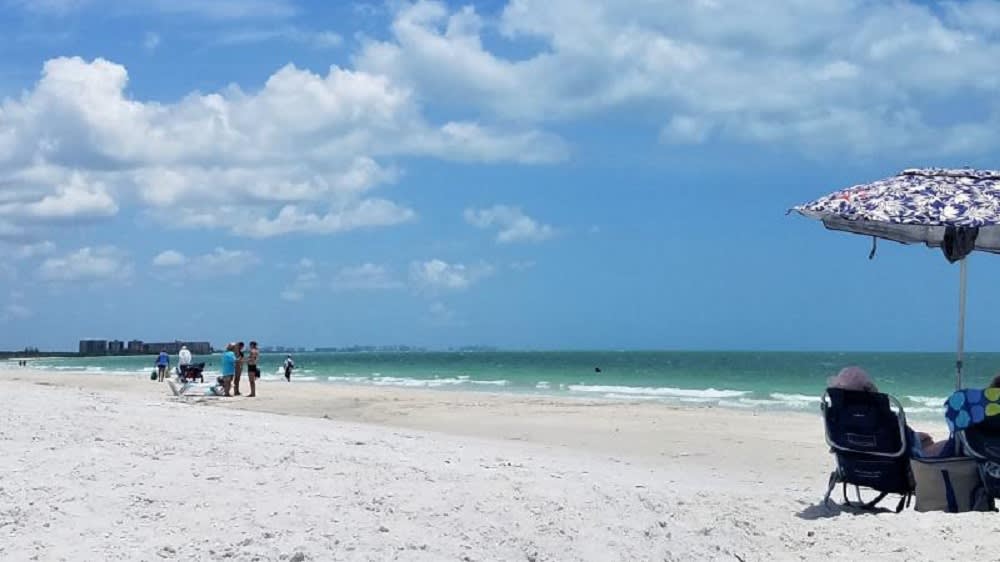 Photo courtesy of Florida State Parks
712 acres of island oasis await all who visit Lovers Key State Park. Located beside the Estero Bay Aquatic Preserve, Lovers Key is a well-maintained area with great swimming spots, long stretches of beach, and more than five miles of hiking paths. Aptly named for its beautiful views and romantic sunsets, Lovers Key is a great destination for weekends away. As you explore the surrounding area, you may even spot a variety of heron, osprey, and tortoises. Connected to the Lovers Key beach is the dog-friendly Bonita Beach, which offers free access to pet owners who want to bring their pups with them. Parking at Lovers Key is eight dollars per vehicle, and the park is open 365 days a year.
Find waterfront property for sale in Fort Myers
Fort Myers is a haven for anyone who wants to spend their days on the water. From kayaking to swimming in the Gulf to enjoying a hike through the natural Florida woods, Fort Myers has a beach for it. If you're hoping to find your next home in Fort Myers this year, make sure to work with an expert real estate agent. With home prices growing in value and competition remaining high in the area, homebuyers can benefit from the insight and experience of an agent who has a history of successful sales. Realtor Dan Skelly has been working in real estate for decades and specializes in luxury waterfront homes. For those looking to buy, Dan is dedicated to making sure his clients land their dream properties smoothly and efficiently. So, once you're ready to start exploring Fort Myers beach condos,
reach out to Dan Skelly
for a consultation.
*
Header Photo courtesy of Hotel Management