Things to Do in Bonita Springs, Florida: The Ultimate Guide
Bonita Springs is a
charming community on Florida's Gulf Coast
. It has beautiful beaches, wonderful restaurants, and interesting attractions that make it a great place to live. With many
things to do
in the area, you're never bored! The following guide will teach you all about Bonita Springs, Florida. From historic sites to family-friendly activities, there's something for every interest here. Read on to learn more about this charming city.
Want to learn more about what there is to do in the city of Bonita Springs? If so, you are in luck! We have compiled a list of things to do that you may want to check out while in town. From dining at local restaurants and shopping on the waterfront, to visiting local museums and enjoying outdoor activities such as golfing and fishing, there's something for everyone. Read on to see what there is to offer in this Florida destination!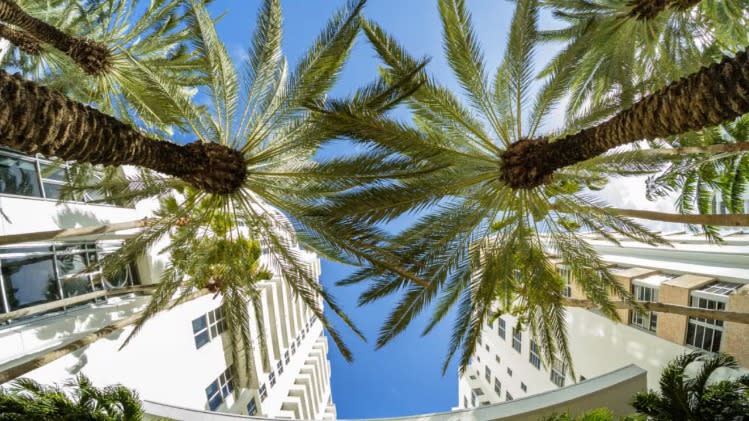 What is Bonita Springs
Bonita Springs is a small town on Florida's Gulf Coast with a population of 3,000 people. The town has lovely beaches that are famous for their white sands and clear waters. There are many restaurants in the area as well, so you won't go hungry! With all this in mind, Bonita Springs is perfect for anyone looking to enjoy the Florida lifestyle!
Dining in Bonita Springs, FL
Great food is a must when visiting any city, and Bonita Springs is no exception. What better way to enjoy your stay than by savoring delectable cuisine from local restaurants? Some of the most popular restaurants in town include the following:
The Sandbar Seafood Grill & Pub
Piazza's Trattoria
The Havana Room
Zuma Beach Club
Wine Bar Spanish River
Whether you are looking for something casual or fine dining, Bonita Springs has a variety of restaurants for every palate. You will discover that Florida has a wide variety of dining options, with different types of cuisines available throughout the state. With so many choices, you will never want for good food!
Shopping on the Waterfront in Bonita Springs
Shopping on the waterfront in Bonita Springs is a wonderful way to spend time with family and friends. Unlike shopping malls, you can find unique stores here that will offer you a variety of goods. You can shop for clothing, shoes, jewelry, home goods, and more from some of the best designers around. Or you can simply stroll along the waterfront and enjoy your surroundings while window-shopping!
There are many different shops to choose from on the waterfront in Bonita Springs. Check out these shops when you visit:
Qupid : This store sells trendy clothes for men and women at an affordable price point with a focus on service.
Henry Ford's Antiques : This store offers antique furniture, decorative items, and collectibles for sale.
Guitar Center: If you're interested in learning how to play guitar or ukulele, this is the perfect place to go! They also offer special classes that might interest adults and children alike.
Want to see what else there is to do in this beautiful Florida destination? Have a look at our list of things to do in Bonita Springs!
Museums in the City of Bonita Springs
The City of Bonita Springs boasts several museums and cultural centers that are a must-see for visitors. From the Gulf Coast Museum to the Bonita Springs Historical Society, there are so many things to see in this area. The Gulf Coast Museum is a museum dedicated to the study of the natural world from the perspective of how it impacts people. It's also home to a large collection of artifacts that document life on the island throughout history. The Bonita Springs Historical Society is dedicated to preserving the area's history, including memorabilia and photographs dating back to 1885.
This city also has several other smaller museums that you might want to visit while you're here. These museums include animal-themed museums such as Fuzzy Paws Wildlife Rescue and Rehabilitation Center, which houses more than 100 dogs, as well as an aquarium at Bonita Bay Nature Park. There is also an art museum located downtown called New Vision Gallery & Art Studios where you can catch up on local artists and learn about contemporary visual arts in Florida.
There are so many things happening in Bonita Springs! This city offers something for everyone with family-friendly activities, restaurants, shopping opportunities, and more!
Outdoor Activities in Bonita Springs
There are many places to enjoy outdoor activities in Bonita Springs. Golfing, fishing, sailing and kayaking are among the most popular things to do. There is also a golf course, a marina, and a resort with water sports for those who want to stay active or take their boat out for a day on the water.
If you're not into these activities, there are plenty of other ways to keep your active! Hiking through the nearby woods is an easy way to avoid staying in one place for too long. You can also ride horses at the resort or take a trip out into the country side on horseback or by carriage. There's always something fun going on in this Florida destination!
Golfing in Bonita Springs
One of the many fun activities to do in Bonita Springs is golfing. Whether you're looking to play a quick round or take on a full 18-hole course, you can find the perfect spot for your game here. The Gulf Coast at Bonita Springs offers some spectacular views and challenges for golfers of all skill levels. There are numerous courses within walking distance from one another, so you don't have to worry about missing out on a favorite spot. If you're in town for more than just a few days and want to enjoy the game at all hours, there are numerous clubs available, too.
Fishing in Bonita Springs
You can find some of the best fishing in Bonita Springs at the Bonita Bay Marina. This marina offers a variety of services and amenities to make it a great place for catching fish. If you are looking for something to do in Bonita Springs that is fun, relaxing, and educational, why not take up fishing?
Fishing is one of the most popular outdoor activities in Bonita Springs. Fishing at the Bonita Bay Marina gives fishermen a variety of options for catching their desired species without having to travel far from home. Whether you are an experienced fisherman or just starting out, no one should miss the opportunity to fish here at this Florida destination.
Attractions in Bonita Springs
Located on Florida's Gulf Coast, Bonita Springs is an idyllic community with a rich history. You can visit many historic sites in the area, such as Fort DeSoto Park and the John L. Menges House. These attractions are filled with fascinating stories from the American Revolution to the Civil War to World War II! Other interesting sites include the Mariner's Museum and Dune Preserve.
One of the main draws for visitors is the beaches in this region. The beaches around Bonita Springs are beautiful, serene, and perfect for swimming or sunbathing. To help you find your way around, we have compiled a map that highlights all of the important tourist attractions in town!
What to do in Bonita Springs FL
Bonita Springs is a charming community on Florida's Gulf Coast. With many things to do, you're never bored! The following guide will teach you all about Bonita Springs, Florida. From historic sites to family-friendly activities, there's something for every interest here.
Here are some of the things you can do in Bonita Springs in Florida:
Visit one of the many historical sites in the city including Fort Myers Beach and Fort Myers Historic District
Enjoy an afternoon at one of the local restaurants in town
Shop on the waterfront at one of the many stores or enjoy a day out browsing through galleries and boutiques with new friends at Bonita Springs Village Art Walk
Play miniature golf at North Pine Miniature Golf Course
Hike through different locations such as Collier Hammock Preserve State Park and Olde Naples Preserve State Park
Take a trip to Lake Okeechobee and enjoy fishing on Lake Okeechobee Fish Camps
Stop by Sea World or watch dolphins play in the water from Dolphin Bay during a dolphin cruise